The SBCM will be held at the Urca Cultural Complex. It has a theater with capacity for 500 people, and two conference rooms for 240 and 180 people. The Urca Cultural Complex was first opened to the public in 1945 as a Casino. After being the first faculty of Poços iduring the sixties and the city hall in the seventies, its architecture was fully restored and, in the eighties, it became the Urca Cultural Complex that still stands today.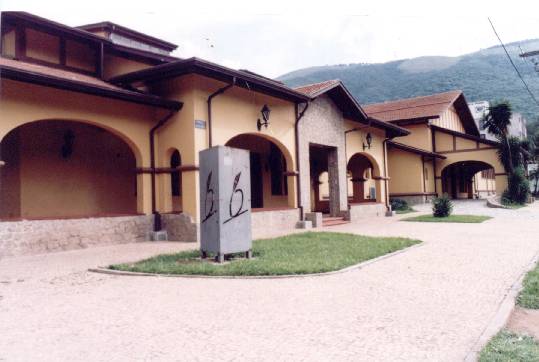 Poços de Caldas is a resort town in the state of Minas Gerais, in the southeast region of Brazil.
Localization:
Poços de Caldas is located in the south region of Minas Gerais (see map). It is 465 km from Belo Horizonte, the capital of the state, 500 km from Rio de Janeiro, 260 km from São Paulo and 163 km from Campinas. The closest international airport is in São Paulo.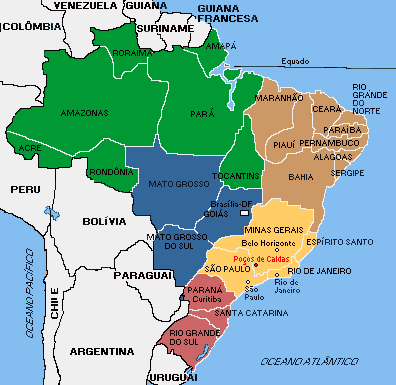 Attractions:
Thermal waters are a great tourist attraction. Thermas Antonio Carlos, was built in the final 20s. The building has a charimng architecture, and conserve its original furniture. Visitors may enjoy thermal baths, massages and skin care.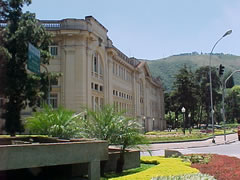 The Lovers fountain is a symbol of the City, built in the São Domingos hill. At the highest site of Poços de Caldas, at 1.686 meters above sea level, there is the statue of the Christ. Visitors can reach the Christ by car of by cable cars. the Flower clock and a wide sort of parks and walkways make Poços de Caldas a beautiful and charming city for rest and relaxation.